Deck the Halls with Style
Upgrade the holiday season. Luxurious festive décor.
Tradition with a modern twist..
Holiday Design Trends for the Home
The holidays can be a time for gatherings and celebrations. There is no better time to let your home shine. Our team at Design West has gathered the top five interior holiday design trends for this year's holiday season.
Opulent monochrome
Make glamour and grandeur the guests of honor. After the relative restraint of the last holiday season, we invite you to embrace luxe maximalism in your 2021 holiday design. Bring balance and sophistication into your space by selecting a monochromatic color palette with metallic accents. Rich fabrics, bold accessories, playful patterns and expressive textures shine when thoughtfully selected in the perfect shade of hunter green or deep, luxurious burgundy.
Lush Botanical
Set the mood for your holiday soiree with a variety of natural greenery bathed in candlelight. Welcome the season's bounty into your home with organic evergreen decor, paired thoughtfully with matte gold accents for a perfectly polished look. Greenery is always in vogue, and holiday floristry brings a special richness, sensuality, and calm into any living space. Embrace the simple joy of the season with style and grace.
Classic and elegant
holiday design ideas, holiday design inspiration, holiday design tips,
Exquisite neutrals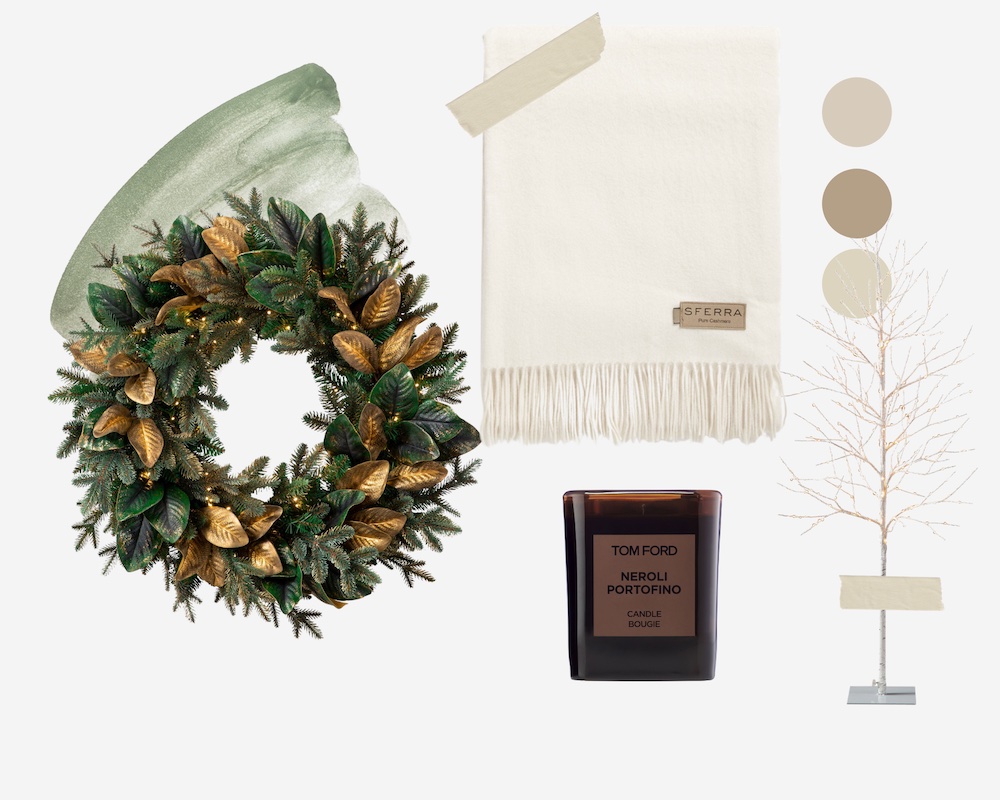 Perfectly chic any time of year, neutrals infuse sophistication and cohesion into holiday design. Comfort and sumptuousness manifest with soft lines and a soothing palate of creamy shades, and depth and richness are built with a variety of luxe textures. Encourage a relaxing mood with taupe, soft grey, and winter white. Think uncomplicated accessories and a cashmere blanket by the fire. Your soothing, effortless style will be a breath of fresh air.
Festive art deco
Bold design with an allure that lasts, art deco style is a statement for the most trend-conscious homeowners. Sharp lines in glossy black and brilliant gold invite a "wow" factor into your holiday decor, playing beautifully with classic reds and greens. Striking, geometric throw pillows, statement ornaments, and architectural centerpieces with exquisite details make for a memorable holiday party. Balance and elevate your design by curating art deco accessories with discernment and reserve – less is more.
Call to schedule your complimentary design profile with our acclaimed designers.