Designing Differently
Inspiring innovation and individuality steeped in a long-standing reputation for excellence.
An environment designed to elevate elegance and celebrate creativity.
E pluribus unum: Out of many, one.
At Design West, we trust that you will agree our luxury interior design team is immeasurably greater than the sum of its parts. As extraordinary as the designs we deliver, our team is a curated collection of the best and brightest talent who share our core values of teamwork and dedicated service. Designers are assembled into teams for each project; in this diverse group of talent, individuality is celebrated, but no designer stands alone. This time-tested approach makes Design West stand out for our consistent excellence for our clients and as a supportive work environment. Our designers are impassioned to craft elevated and distinctive experiences within every space they create.
A team of experts
Most interior design firms will assign one designer with a single point of view and creative vision. With that model, it is easy for designs to be recycled and the designer's personal style to take the lead. At Design West, you get a team of designers who combine talents to inspire and elevate one another. You will recognize the consistent quality and luxury that Design West is known for, but every design is different because every client, every home, every story is different.
A legacy of innovation
In addition to our team dynamics within the studio, Design West maximizes our elevated design options by maintaining long-standing relationships with a diverse group of quality, luxury vendors. Our strategy to partner directly allows us to avoid ordering through third parties, and gives you access to the latest releases, custom orders, and a greater range of looks–all to ensure that our designs are based on your style, not our vendors'.
Empowering excellence
Our designers are empowered by our unique team approach to inspire and support one another personally and professionally. The result is one-of-a-kind designs every time, by a team of designers who have the flexibility to listen, understand and translate clients' desires and passions into singular interior design solutions. At Design West, we design our team with the same level of exquisite detail that we design every interior. Every design we create is fresh, one-of-a-kind, and is designed with intention.
Not your Nana's Florida condo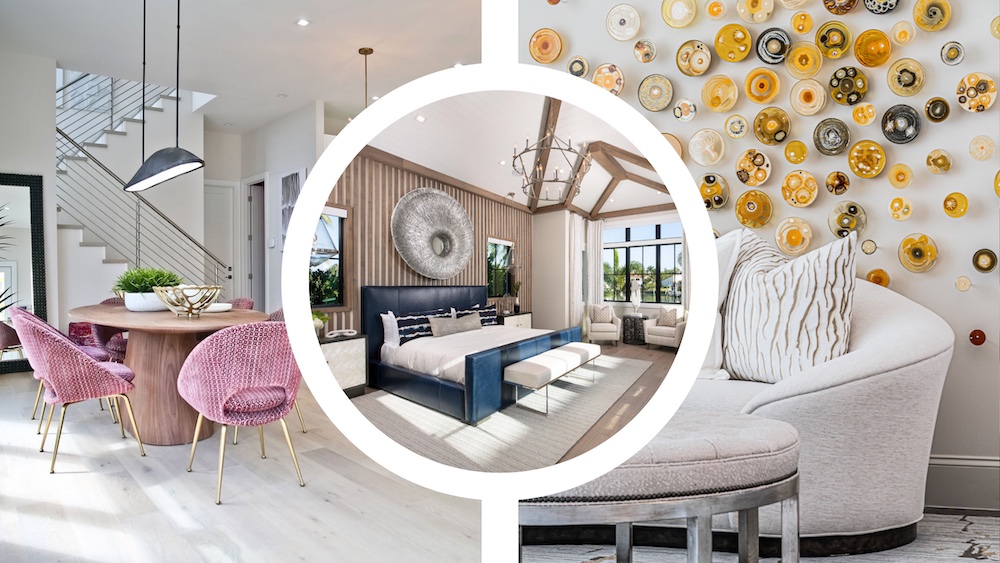 Located in Southwest Florida, we live and work where people vacation. Professionals across the country are known to work their entire lives to eventually retire to the Sunshine State. Trading dreary winters for sunny beaches means that we are the lucky ones who get to love where we work. Life is lighter here, more vibrant, but that does not mean our designs consist of sea shells and flamingos. Beyond traditional coastal motifs, our teams deliver creative expression with every trend-setting design.
Harmony by design
A sense of harmony–when everything just feels right–is just as important in our team as in our designs. Across Design West, designers are supported by an organization of professionals behind the scenes who ensure that our award-winning designs are matched with unsurpassed service. By building a team who trust and rely on one another, we become a team that our clients also trust and rely on–and it shows. Design West is an eight-time Best of Houzz award winner for design and service.