Design Trend Forecast 2022
One of a kind creations leading the way on design trends. From the team who brings you timeless simplicity and sustainability. Soft lines. Pop of playful retro.
Thoughtfully minimal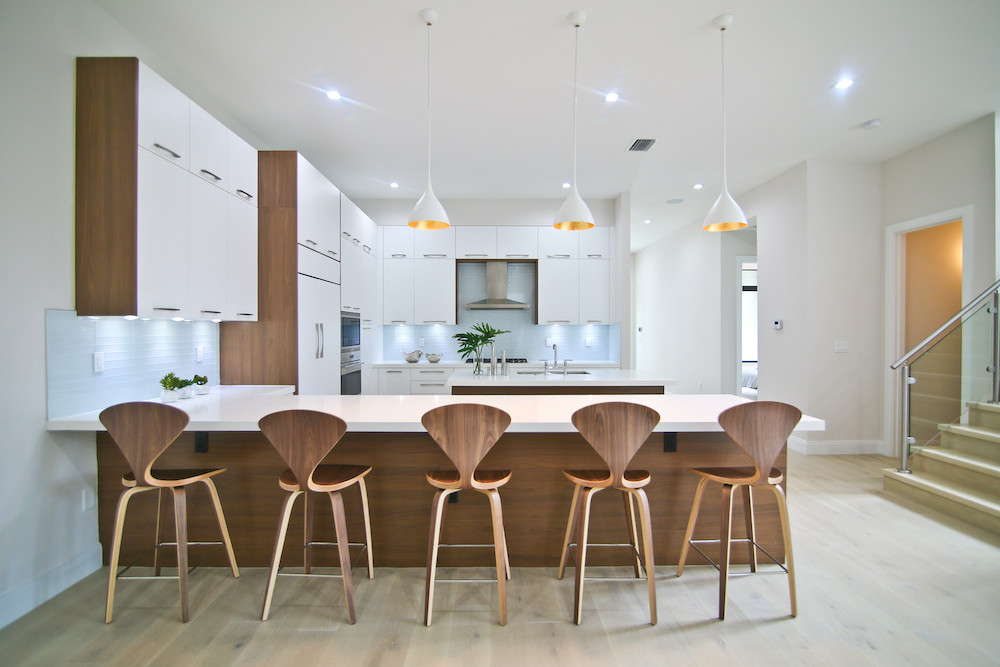 The chic simplicity of a high-end, minimalist living space will be highly impactful in the year to come. A focus on quality over quantity with little ornamentation ensures that your home will look bright and modern. By highlighting the main purpose of each room, minimalism enhances livability, and keeps one's mind clear. With fewer pieces in each space, form and function must be attended, and luxury, designer pieces reign supreme. The look is achieved by limiting furniture to one or two primary materials, like wood, glass or stone, and selecting a soft, neutral color palette. Visual interest with varying textures and surfaces.
Long way 'round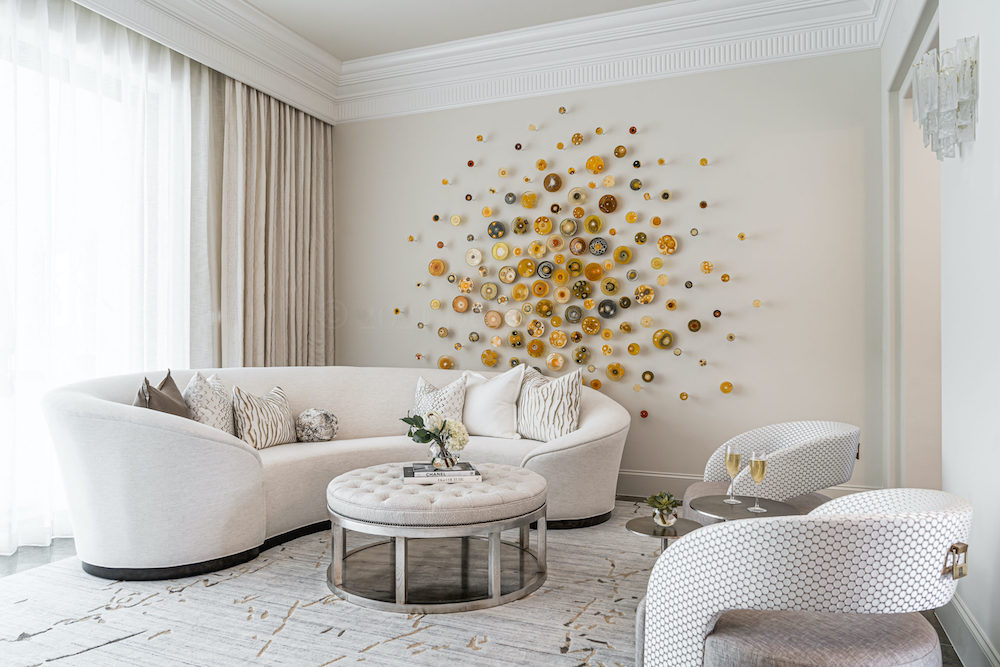 A design trend spotted among most major designers, 2022 will see rounded edges in everything from lamps to dining tables and chairs. Angles are out and soft, sloping lines are de rigueur. Building upon modern era inspiration, many of these curved pieces contemporize the concept well beyond classic c-shaped sofas. These perfectly-selected rounded shapes will complement harder angles in a room, bringing a lighter, romantic feel to your living space. Curves will invite a soft and of-the-moment update to your home, be they candlesticks and vases or coffee tables and arm chairs.
One with nature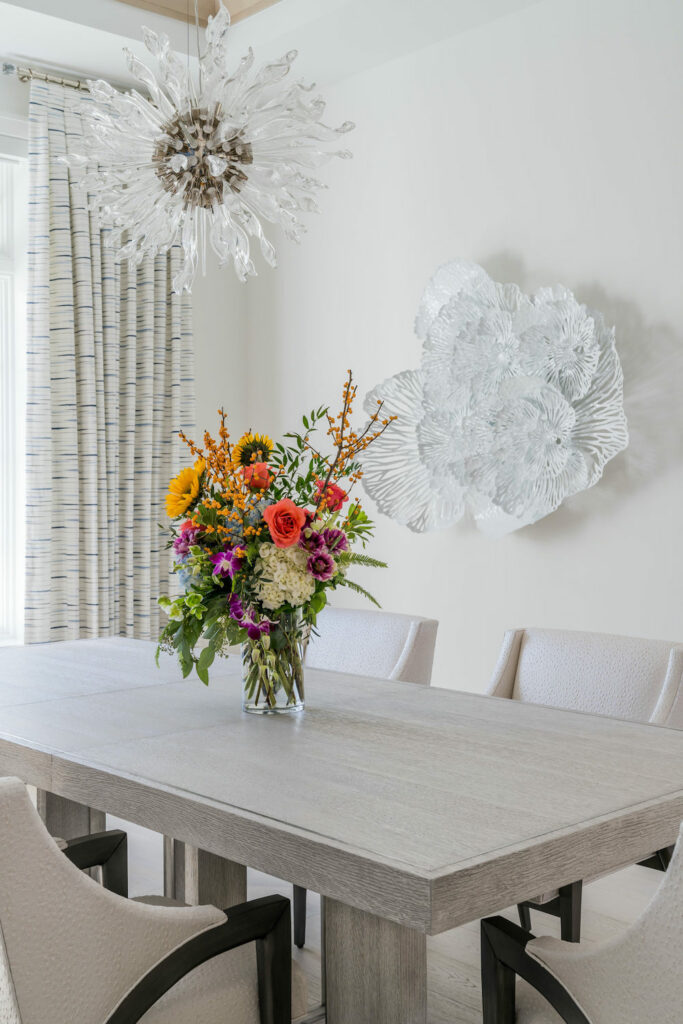 With an eye to natural influences and sustainability, zen interiors will be a big design trend in the coming year. Clean lines and high-end organic decor create a calming environment, perfect for bringing beauty, stability and relaxation into your home. Rooms are adorned with perfectly placed , vibrant live greenery like a fiddle leaf fig or snake plant. Light wood, clay, and brick will center a zen living space, and glass, a key sustainable material, welcomes sophistication and quiet luxury. Natural materials like cotton and linen round out bring lightness, comfort, and simplicity.
Touch of retro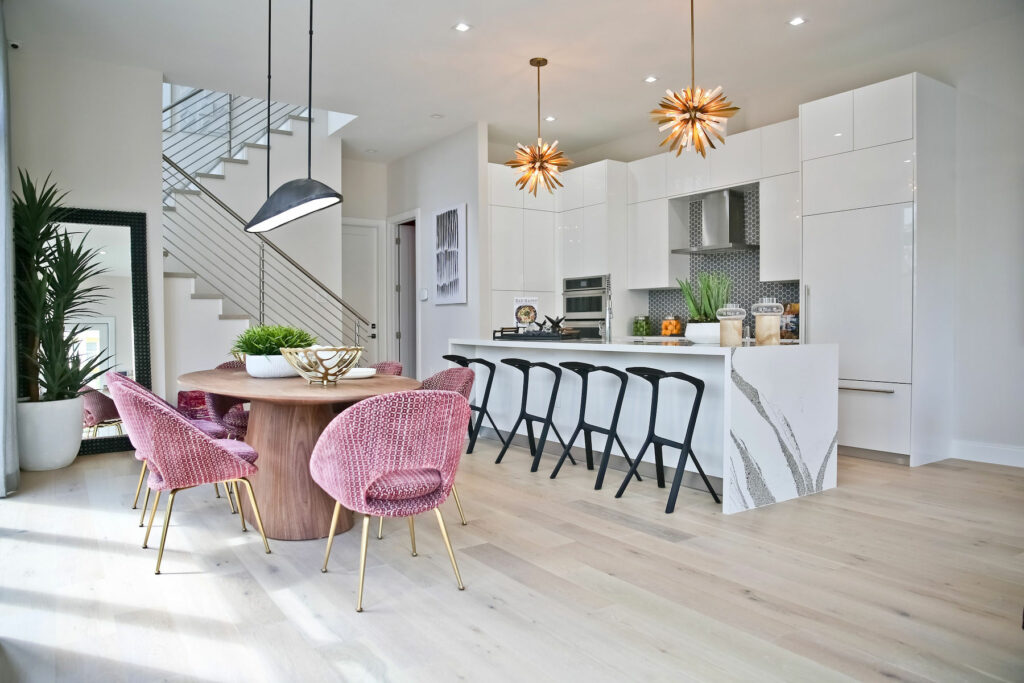 According to interior design trend spotters, seventies decor is having a major moment. Far from going full Brady Bunch, the trend invites spots of retro throughout the home to breathe bright, new life into your living spaces. A carefully-selected throw pillow in a playful pattern, brass accessories and some pops of color, like turquoise or burnt orange can make a big impact. Distinctly charming decor of the seventies went big, but these smaller, modern touches instead create visual interest and bring about a distinct and modern charm.
Click to schedule your complimentary design profile assessment.