Are you deciding between hiring an interior designer or decorator in Naples, FL?
We're here to help! This post will break down the significant differences between the two so you can find the best fit for your next project. Plus, we'll explain why picking an interior designer might be the smartest move for your Naples, FL home. Let's get started!
Comparing Interior Designers and Interior Decorators
Interior Designers
Education and Requirements:
Interior designers need a Bachelor's Degree in Interior Design. During this time, they will learn about color and fabrics, space planning, CAD (software used to draw interior spaces), interior architecture, and more. Additionally, interior designers can go on to receive their NCIDQ certificate to further demonstrate their knowledge of the industry and qualifications.
An Interior Designer's Role in Your Project:
Interior Designers have a large skill set that includes much more than the aesthetic look of the space. Interior designers are often crucial at the start of your project, whether it be a new home build or a renovation because they can draw initial floor plans with your vision in mind. They will also work with a budget you set for the interior at the beginning of the project, and provide realistic budget expectations. They know how to choose the best items for your home based on your budget and will provide recommendations on items you should spend more on and where you can spend less.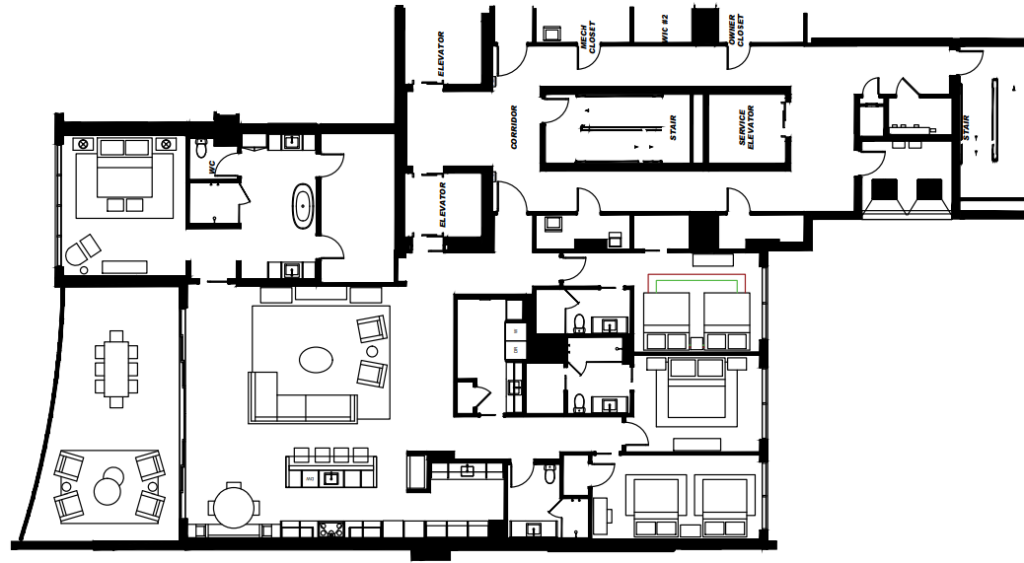 Beyond aesthetics, functionality matters most for your project. That's where interior designers step in. In the initial stages, it is important to have someone plan for the functionality and furniture placements in your home – otherwise, you'll end up with furniture that isn't scaled properly for the space, and an overall look and feel that doesn't flow correctly. We wrote an entire blog post on the importance of whole-home design, and you can read it here.
Along with the functionality of your home, interior designers also provide tremendous support to contractors and tradesmen. They can provide detailed drawings and specifications to builders and other vendors that will help them understand the project requirements that the interior designers have put in place.
According to RMCAD, "The interior design process follows a systematic and coordinated methodology – including research, analysis, and integration of knowledge into the creative process – to satisfy the needs and resources of the client."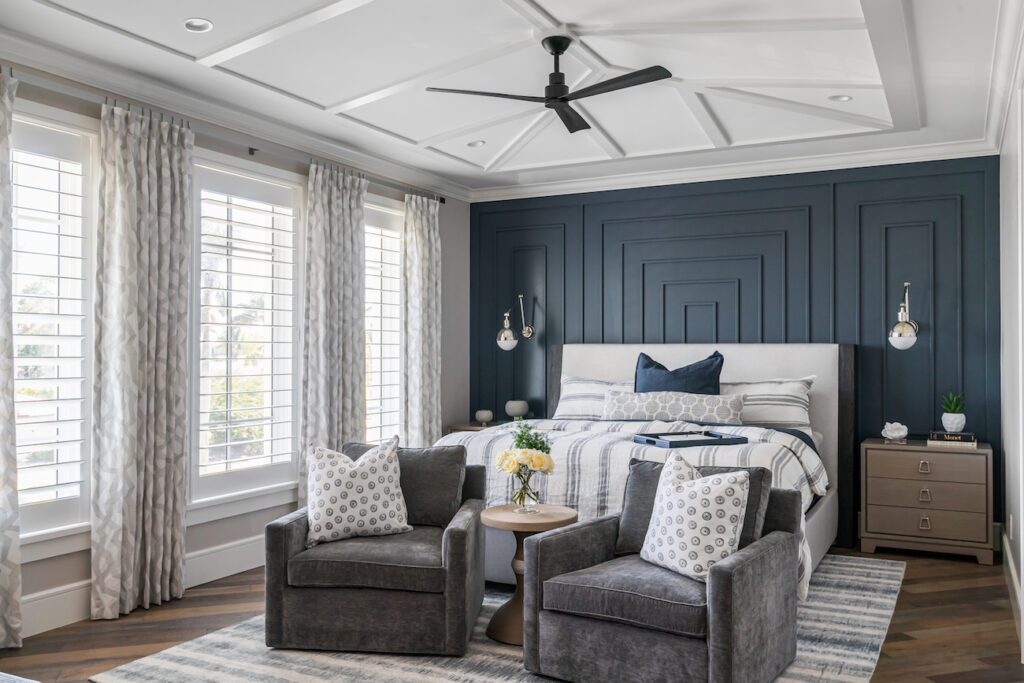 Interior Decorators
According to The Spruce, "An interior decorator is a professional skilled at beautifying a space using style, color, furniture, and accessories. They work closely with furniture makers, upholsterers, and other home décor professionals to give their clients interior spaces that are visually pleasing to them."
Education and Requirements:
Interior decorators are not required to have any formal training because they aren't involved in spatial planning or renovations. They are typically hired once that phase of the project is complete, so they can focus on the look of the space.
They have the option to get a CID certification (Certified Interior Decorators International) to further demonstrate their knowledge in the industry.
An Interior Decorator's Role in Your Project:
An interior decorator refreshes your space with a brand-new look. They assist in choosing colors, paint, furniture, and accessories tailored to your needs. You'll also see detailed design drawings for approval before execution.
Interior decorators will work with painters, furniture companies, upholsterers, and other companies that will provide accessories for your space.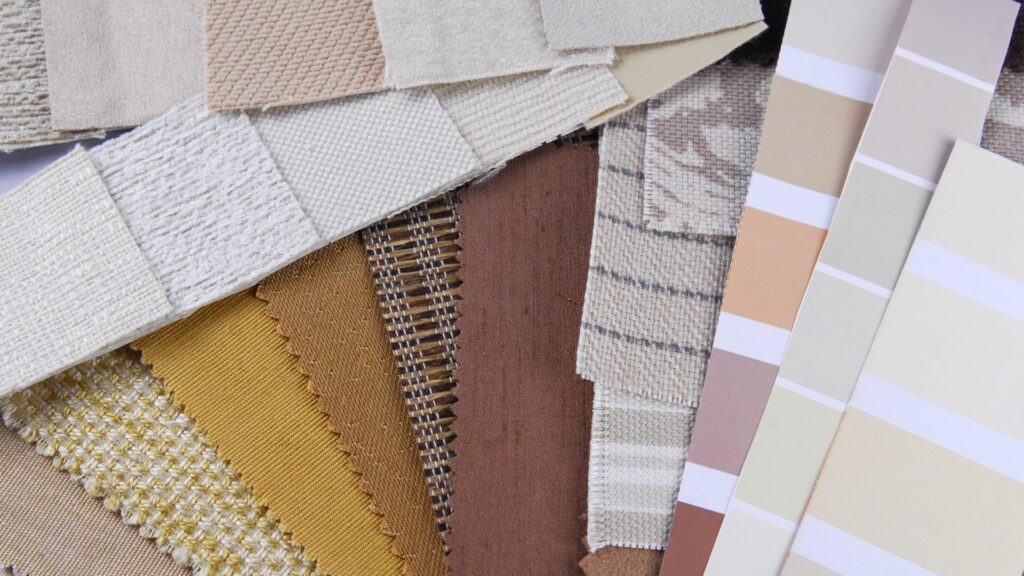 Making the Right Choice
Ultimately, choosing between an interior designer and a decorator depends on your project's scope and goals.
Seeking a space refresh with new furniture, accessories, and more? An interior decorator is your match. They will be able to help you choose lighting, accessories, and other decorative items that can help aesthetically transform your space. But, keep in mind, an interior decorator won't be able to assist with any structural changes you may have.
If your vision encompasses a comprehensive home transformation, especially involving structural changes like custom cabinetry, wall removals, or additions, you can strongly benefit from hiring an interior designer. An interior designer's expertise spans the entire construction or renovation process, ensuring a cohesive and functional result.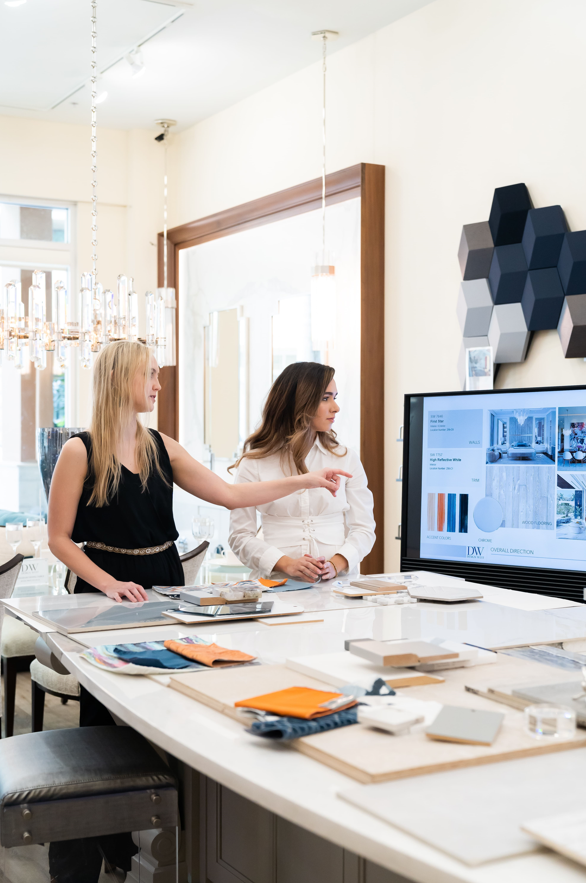 Why Choose an Interior Designer in Naples, FL
If you choose to work with us on your new home construction or renovation, we offer comprehensive support every step of the way.
Our full-service interior design services guide you throughout the entire project, from concept to completion. Additionally, our factory-direct sourcing approach guarantees optimal value for your investment. With over 40 years of experience in the Naples, FL area, our longstanding relationships with contractors and vendors give you instant access to some of the best craftspeople in the business.
Have more questions? Head to our FAQ section to get any questions you may have on hiring an interior designer answered.
If you've made it this far and you think an interior designer is right for your project, let's talk! Schedule a Complimentary Design Profile with us, where we'll discuss your project needs in further detail. Your journey towards a transformed living space starts now!