You may have heard the term "whole-home design" thrown around, but what does it really mean?
Whole-home design is a comprehensive approach to interior design that takes into account your entire home, from the layout and flow to the furniture, custom cabinetry, and lighting. It's about creating a cohesive and functional space that works for you.
Read on to discover the six reasons why whole-home design is a must for any homeowner looking to create a beautiful and functional living space.
1. Creates a cohesive look and feel throughout your home
One of the key benefits of whole-home design is that it creates a cohesive look and feel throughout your home.
We are able to achieve this in multiple ways, including:
Color Palette: A cohesive color palette is one of the most important elements of whole-home design. By using a consistent color scheme throughout the home, we can create a sense of unity and flow between different rooms.
Flooring: Using the same type of flooring throughout your home can help to create a seamless transition between different spaces.
Lighting: Consistent lighting can help to tie different rooms together. By using light fixtures with the same aesthetic throughout your home, we are able to create a cohesive atmosphere that connects different spaces.
Materials and textures: Incorporating similar materials and textures throughout your home can also help to achieve a cohesive look and feel. For example, using natural materials such as wood, stone, or metal in different rooms can create a sense of continuity.
Furniture and accessories: Selecting furniture and accessories that complement the overall design style of your home can help to tie different rooms together.
Whole-home design is about creating a sense of unity and flow between different rooms in your home. By incorporating cohesive design elements, we are able to achieve a unified flow throughout the space.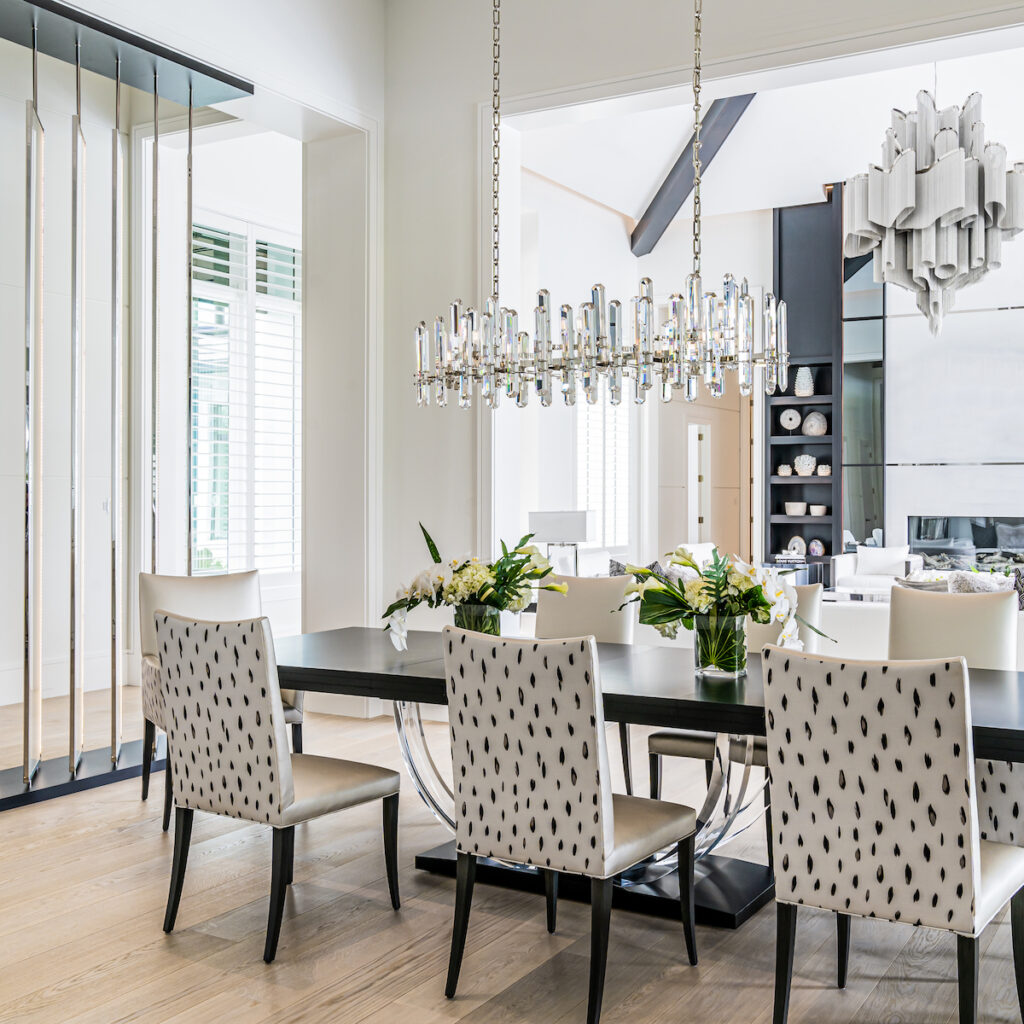 2. Maximizes the functionality of each room
Whole-home design is not just about aesthetics, but also about maximizing functionality. We take the time to consider your needs and discover how you will use each space. By doing this, we can create a layout and design that works best for you.
To maximize functionality, we typically start by assessing the traffic patterns within the home. We'll look at how you'll be moving throughout your home and identify any areas there may be congestion or bottlenecks.
From there, we make recommendations on furniture placement, lighting, and other elements that will help improve the flow of the space.
We also ensure that each room has a clear purpose, focusing on creating spaces that are dedicated to specific activities. This helps reduce clutter and create a more organized and efficient home.
In addition, many clients approach us seeking assistance with furniture purchases that are not scaled correctly to fit in their space or lack continuity with other pieces they have picked out.
As an interior design firm, we can help you select furniture that is the right scale for your home, ensuring optimal functionality and a seamless flow throughout.
Our ultimate goal is to prioritize your requirements and preferences, resulting in a space that not only looks beautiful but also functions effectively for your lifestyle.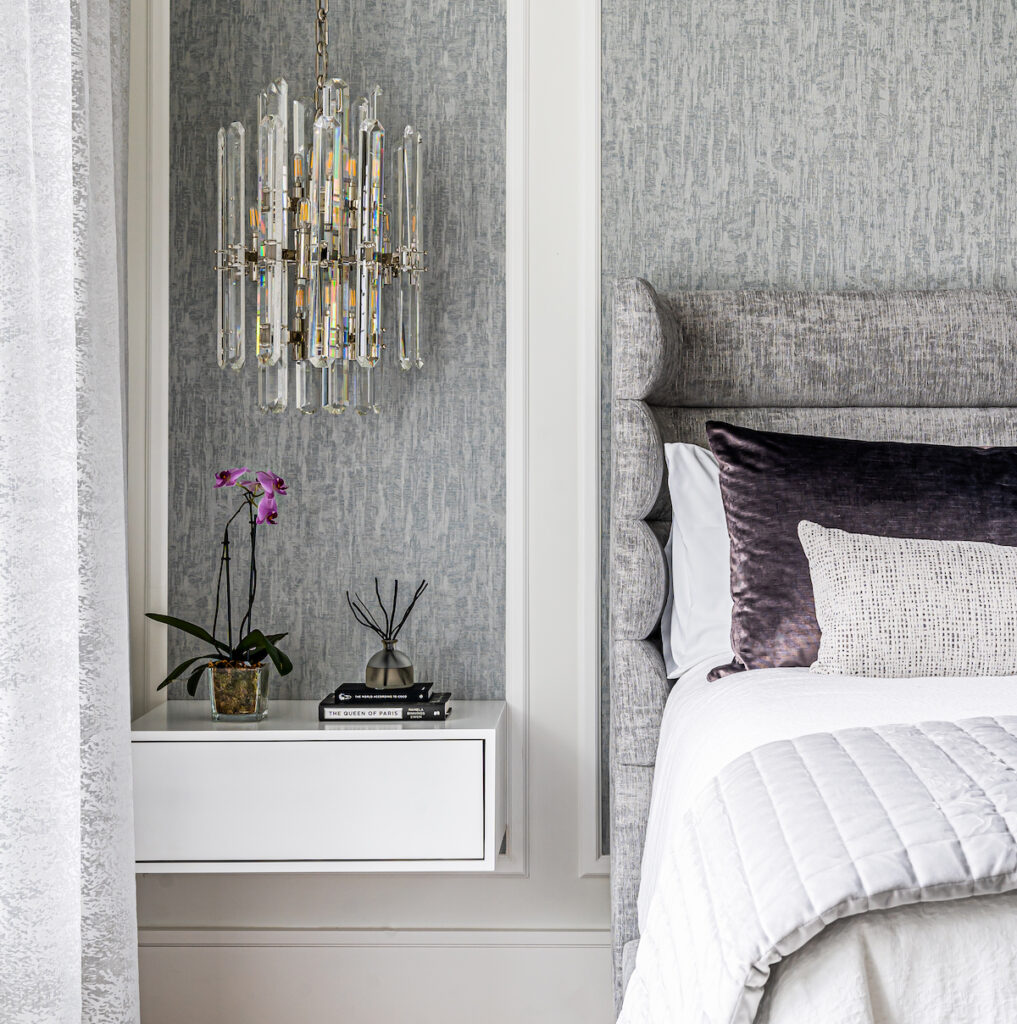 3. Offers a personalized approach to your home's design
Whole-home design offers a personalized approach to a home's design by taking into account your unique needs, preferences, and lifestyle.
During our comprehensive design process, we typically start by getting to know how you use your home, what your design preferences are, and what your goals are for the project. We use all of this information to create a custom plan that is tailored to your specific needs.
Throughout the process, we encourage you to provide feedback and collaborate with us often. This ensures the final design truly reflects your personal style and preferences.
Whole-home design allows us to collaborate with you to create a consistent, one-of-a-kind home design that tells your story.
4. Opportunity for customized features
Whole-home design allows for customized features that can help make a home feel unique and special. When you work with us, you'll have a dedicated team of expert designers, draftsmen, administrators, and artisans to handle every aspect of your project.
Here are a few ways you can incorporate customized features into your whole-home design:
Custom Cabinetry: Whole-home design often incorporates custom cabinetry that is designed specifically for your space. Our in-house cabinetry team helps to redefine how your home serves you – creating unique possibilities to store, streamline, or display.
Unique architectural features: Whole-home design also allows for unique architectural features like coffered ceilings, arched doorways, or custom millwork. When you work with us, our in-house drafting division takes care of the architectural details so we never have to outsource.
Custom finishes: From flooring to wall treatments to lighting fixtures, whole-home design allows for the use of custom finishes that are tailored to your preferences. This might include custom tile work, specialty lighting fixtures, or wall coverings.
Smart home technology: In addition to the furniture and layout, whole-home design may involve integrating smart home technology. This can encompass a range of features, from automated lighting and voice-activated controls to whole-home sound systems. To ensure a seamless integration of high-quality sound systems, we exclusively partner with Bang & Olufsen and incorporate their products into our clients' homes.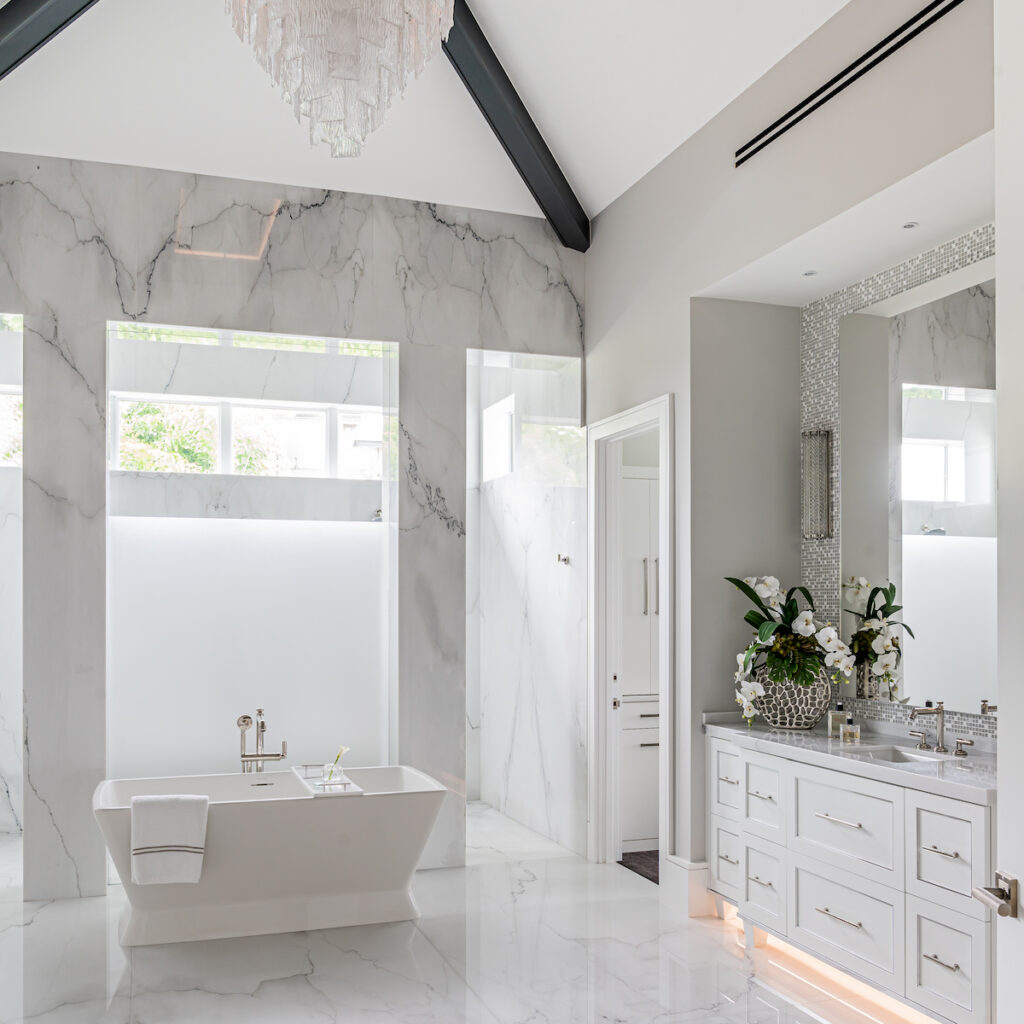 5. The end result
Choosing a whole-home design approach allows you to envision the end result and feel confident in the completeness of your home, avoiding the hassle of starting and stopping renovations.
6. Improves your quality of life by creating a space that works for you
Finally, whole-home design can support your well-being. By creating a space that is functional, comfortable, and aesthetically pleasing, you can enhance your quality of life. You can also increase the value of your home, both aesthetically and functionally.
By improving the layout, finishes, and overall appeal of your home, you can enjoy a better return on investment and potential financial gain.
Across the board, whole-home design can enhance your quality of life by creating a space that is beautiful, functional, and tailored to your needs and preferences. It can help reduce stress, improve well-being, and increase the value of your home.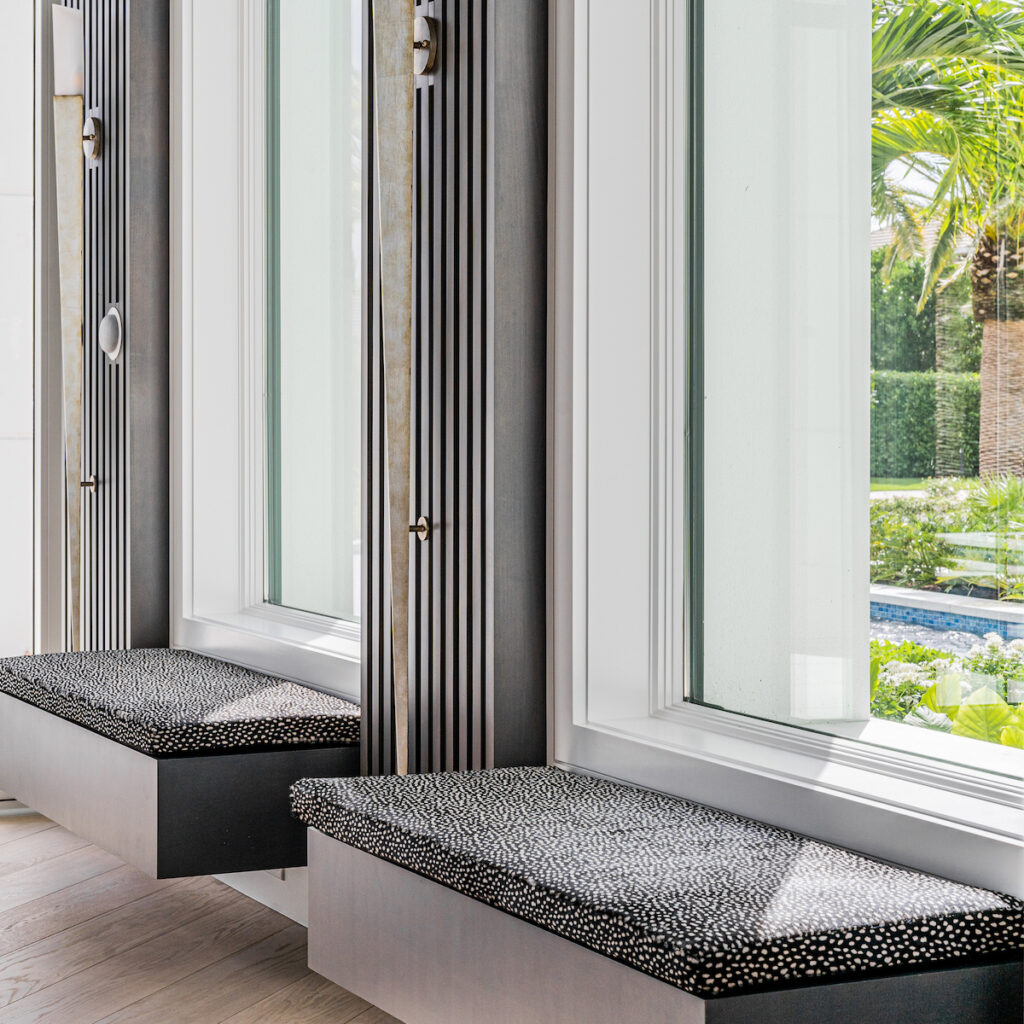 Starting Your Whole-Home Design
When it comes to creating a space that truly feels like home and is a perfect reflection of your personality, whole-home design is the best option. At Design West, we're here to help you every step of the way.
Contact us today to learn more about our whole-home design services and how we can help bring your vision to life.